The real estate business of the Group operates under the name of Hilltop Arcade Pvt. Ltd., whose philosophy is based on client satisfaction, execution excellence, and timely delivery.
Welldone Group is a joint venture between the Halwasiya Group (Lucknow), the Almal Group (Kolkata), and the Singhania Group.
Projects:


augustapoint is a 160,000 sq. ft. unique state of the art shopping mall comprising of retail outlets and office space. It is an impeccable combination of breathtaking ambience and efficient space management and architectural brilliance. Its facade is a combination of glass curtain walls and granite stone cladding providing it a contemporary international look.
Situated at a most premium location at Gurgaon, the project was started in 2001 and completed in 2005. It has five floors, each catering to different requirements of a potential visitor. There are two basements for car parking.
With truly ultra modern facilities, augustapoint is one of the most prized retail and business addresses of the country.


TechPark is spread across 750,000. sq.ft on a 5 acre plot, on Sohna Road, Gurgaon.
The complex has an efficiency of about 75%, making it amongst the most efficient building in the NCR region. The building is highly energy efficient with Automated Building Management systems in place.
The Sohna road project is yet another example of our commitment to customer satisfaction by developing premium buildings with high specifications.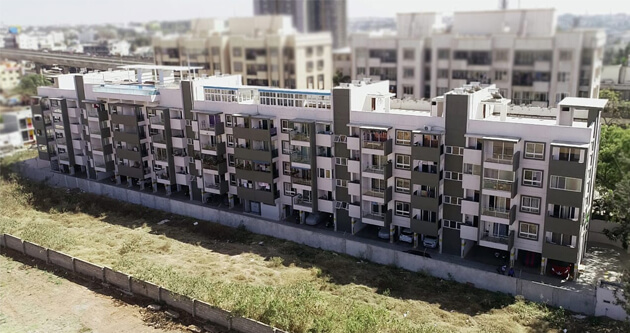 Silver Oak Residences is being developed by Hilltop Arcade Residency and the Hinduja Group. It offers compact apartments at affordable rates with amenities like Infinity Pool, Gym, and other amenities. The project is at a 5 minute walking distance from the Metro Station, which offers quick connectivity to all parts of Bangalore. The project has been approved by HDFC & PNB Bank for Home Loans as well as attained all approvals from all statutory bodies. Project is expected to Complete by March 2017.
Website: hilltoparcade.in